Who We Are
Cornerstone Christian Church is a Protestant church that follows the principles of the Reformation. It is autonomous and locally controlled.The purpose of this church is as revealed in the New Testament: to win people to the faith of Jesus Christ so they may call on Him as their personal Savior, and to commit them actively in the church to help them grow in the grace and knowledge of Christ. This church, acknowledging the deity and absolute final authority of Christ, and the inspiration of the Holy Scriptures, the Bible, is committed to preach this word and to advance the general growth of Christians at home and throughout the world. The Lord's Supper is observed each Sunday in remembrance of Him.
Membership in the Church
The membership of the Cornerstone Christian Church comprises those persons who have been obedient to the New Testament requirements:
Faith in Jesus as the Christ, the Son of God Romans 10:17

Belief in Christ John 20:31

Repentance of sin Acts 17:30

Confession of faith in Christ Matthew 10:32; Romans 10:9-10

Baptism by immersion Matthew 28:19, Romans 6:3,4
Anyone who complies with the requirements above and formally joins this church. This may be by new membership or by transferring membership from another church.
History of Cornerstone Christian Church
Started meeting on February 2, 2014 (Belmont Church of Christ showed tremendous hospitality to us. We were in need of a place to meet and they allowed us to meet in afternoons at 40 Belmont Avenue.)

The church officially started March 30, 2014 when the church was named Cornerstone Christian Church and we received the okay from the state of Kentucky to be incorporated.

Started meeting at 10:30 AM on Sundays on April 6, 2014

Purchased the church property from the members of Belmont Church of Christ on April 12, 2014 . (Belmont Church of Christ still conducts their services in the building.)
Governance of Cornerstone Christian Church
At Cornerstone…
​

The he

ad of the church is Jesus

The church is led by a body of Elders

The church is served by a body of Deacons

Pastors and staff oversee the daily activities of the church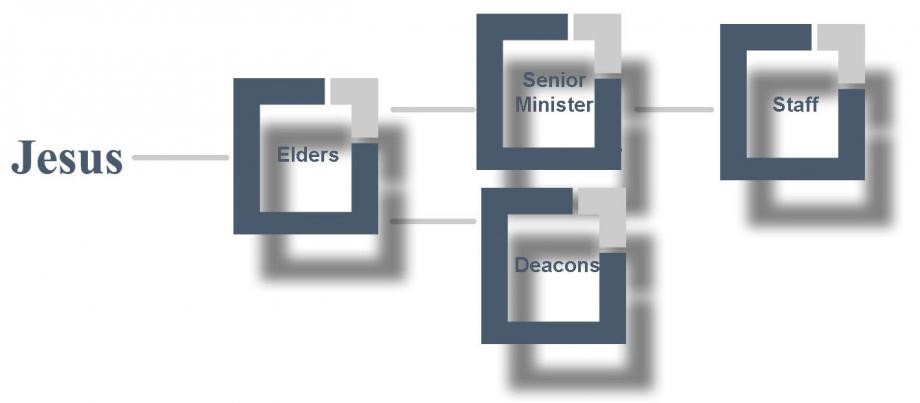 Cornerstone has a simple set of by-laws based up on the governance principles stated above….
Page 1 of 2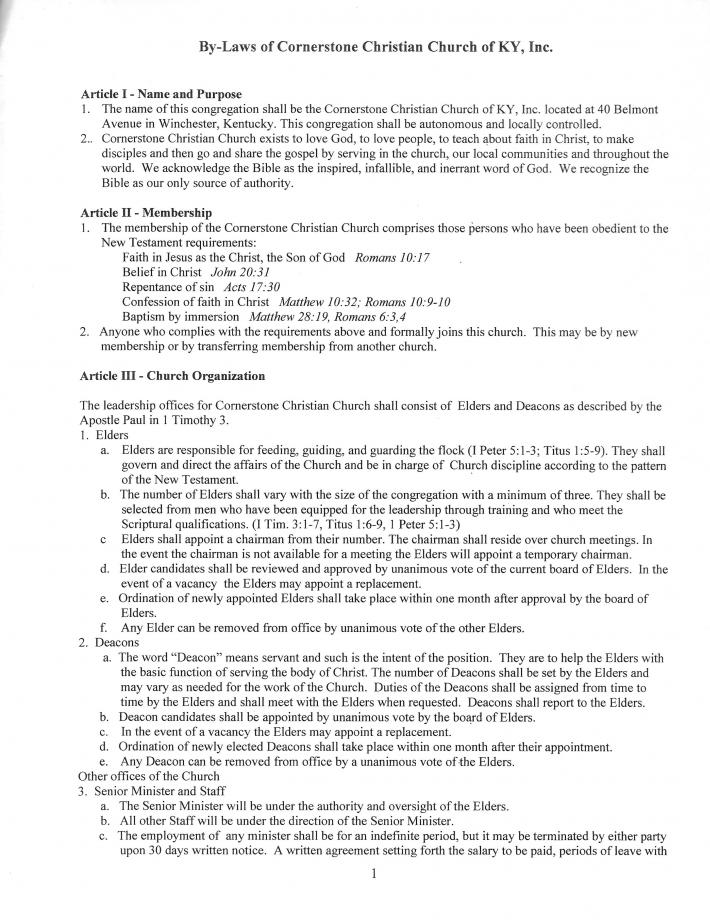 Page 2 of 2